Valley MainStreet named "Emerging Business of the Year"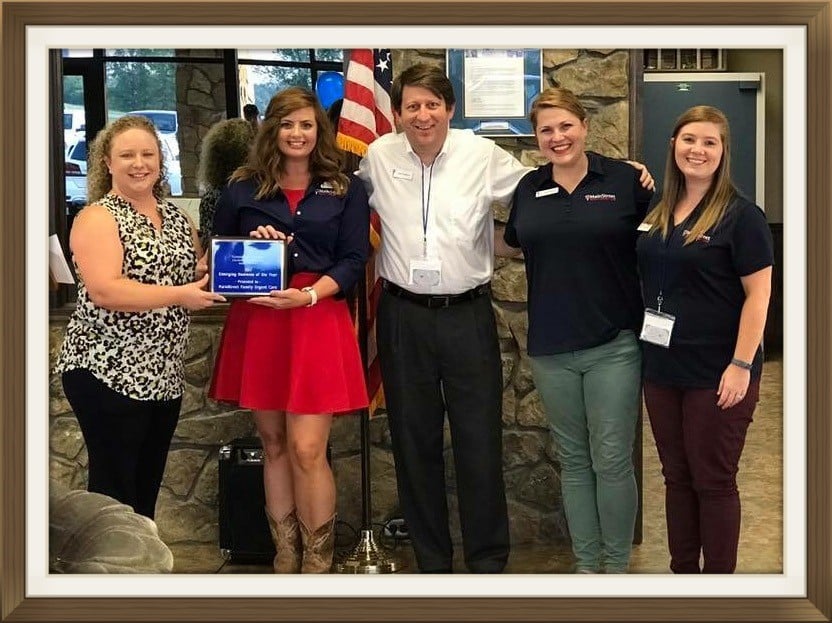 At the 54th annual meeting of the Greater Valley Area Chamber of Commerce, our awesome Valley clinic was awarded "Emerging Business of the Year"! in attendance to accept the award from GVACC Executive Director Ashley Crane, are MainStreet employees (L to R): Carly Byrd, Community Educator for Valley, Sam Eskildsen, CEO, Betsy Stewart, Director of Marketing, and Kelly Hamm, Assistant Marketing Director. Over 250 people attended the banquet, making it the largest attendance in the Chamber's history!
See the local newspaper article: HEADLINES
This is such an honor and considering this location has only been open since January of this year, it speaks volumes for the level of service our skilled and compassionate providers have shown the Greater Valley area. It is also a direct reflection of dedication and enthusiasm on the part of our Community Educator – Carly Byrd. Carly hit the ground running in February, making sure MainStreet Family Urgent Care is as visible as possible in the surrounding area, and she has not slowed down since! If you haven't met her yet, you will! And she will probably have Dr. Wags tagging alongside her!
We appreciate the Chamber and all those who voted for our clinic! We assure you we will remain committed to delivering quality, affordable, family care, in addition to our convenient and affordable Occupational Medicine and Workers Comp services. We know you have choices when it comes to healthcare and we strive to be your first choice always for many reasons!
As always, we are always here for you when you need us Greater Valley area! Take care of yourselves and if you're feeling unwell, FEEL BETTER,  HEAL BETTER FAST!