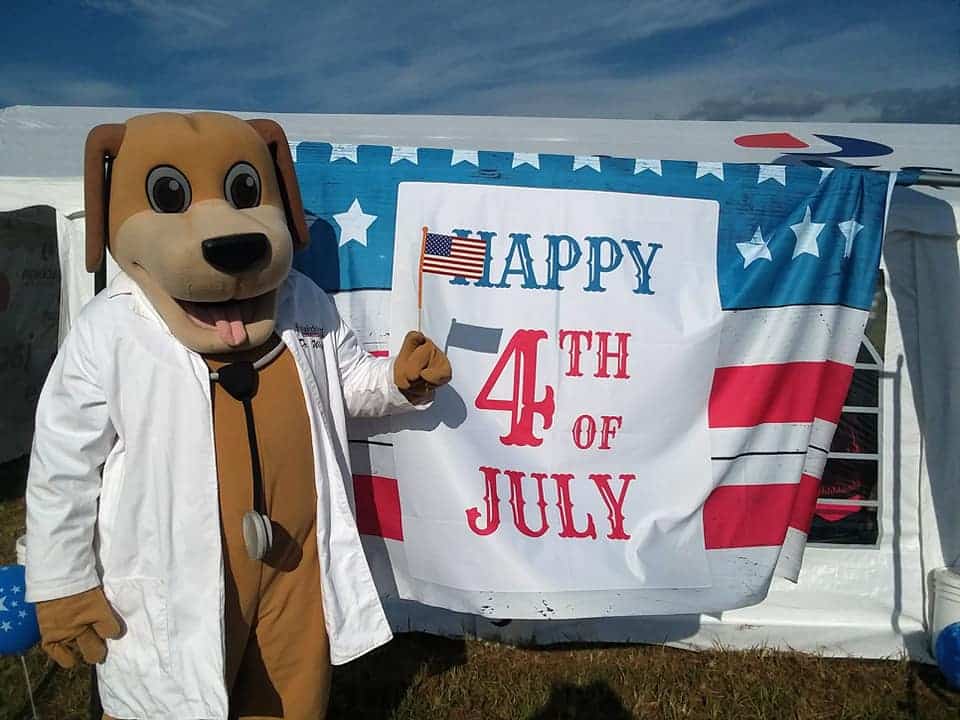 Happy Independence Day from MainStreet Family Urgent Care!
We celebrated the holiday this year by hosting Valley's first ever Hometown Fourth of July Festival! The event was set at a field on Fob James Drive, beside the recently closed Steak n' Shake. About 600 people came out and celebrated the day along with us. We had music provided by local media personality, (DJ) Gator Kincaid, as well as the commentary for the day.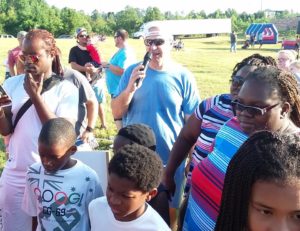 The children loved playing on the inflatables, especially the wet slide and slip and slide.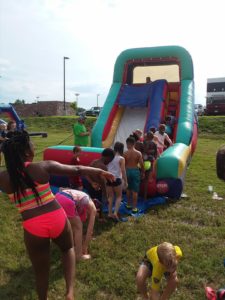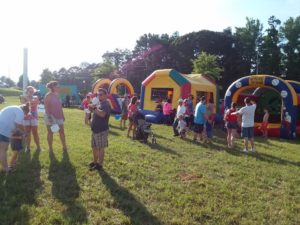 The East Alabama Fire Department came out and provided some water fun for the kids. Even some adults decided to cool off in the water.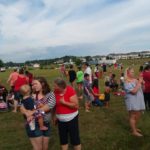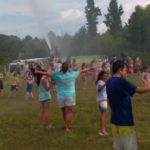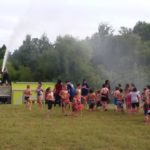 The highlight of the event seemed to be the Watermelon Eating Contest. About 30 people participated in all, with 5 winners being chosen. The table was surrounded by family and friends cheering the participants on.

Dr. Wags dropped in and made several new friends, even showing off his dance moves.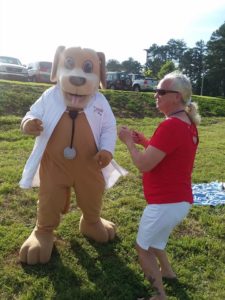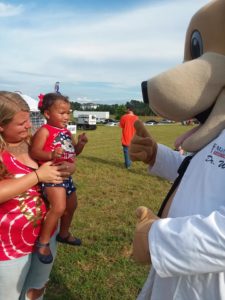 Another highlight of the event was the face painting, provided by Valerie Eskridge. This was happening inside of the air-conditioned Jackson Services tent where you could keep cool while waiting your turn. Also inside of the tent was a wonderful volunteer, Amy Kent, hosting the Patriotic Rock Painting and Themed Craft stations. These were also a big hit as a way for the kids to get out of the heat for a little while, but not lose out on the fun.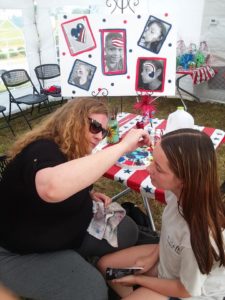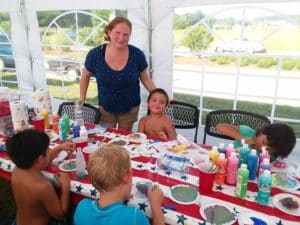 There were vendors set up with temporary tattoos for the kids, crafts for sale, animals for adoption, and games to play with the chance to win several patriotic toys. If you were hungry, MainStreet had a tent set up, ran by Lisa and Dale Johnson(Lisa Johnson Salon) and Terri Culpepper(Terri's Mill Village Cafe) that provided free bagged lunches, including a hot dog, chips, and a drink.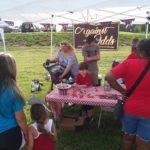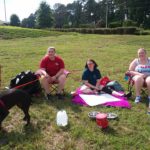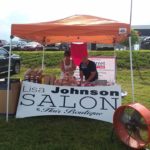 All in all, this was a successful event that we hope to be able to host again next year. We want to say a huge Thank You to all of the Sponsors, Supporters, and Volunteers who helped to make this event possible. Be sure to check out and support these local businesses and organizations, and keep a watch out for the next "MainStreet Presents" Event!
Sponsors/Supporters: MainStreet Family Urgent Care, Johnny's New York Style Pizza, Norbord, Greater Valley Area Chamber of Commerce, Against All Odds Tattoo, Leslie & Lisa Crafts, Chattabrewchee Southern Brewhouse, Ace Hardware, Unique Advertising, Jackson Services, Bluffton Funeral Services, Terri's Mill Village Cafe, Lisa Johnson Salon, Gator Kincaid, Mason Farmer's Market, Big Valley Animal Rescue, Party Plus Rentals, Art by Val, and all of our wonderful volunteers.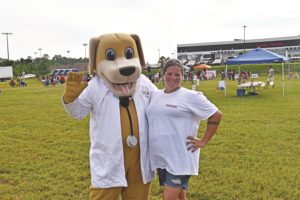 (Dr. Wags and Amanda James: MainStreet Family Urgent Care- Community Educator- Valley)