MERRY CHRISTMAS and HAPPY NEW YEAR from MainStreet Family Urgent Care – Talladega!
If you, unfortunately, became ill and chose to see us, then you were able to check out our clinic that was fully decorated in Christmas decor. We even built our very own fireplace!
We had so much fun with the Talladega Community at the annual Christmas parade. Dr. Wags enjoyed riding in the sleigh and throwing out candy and MainStreet items to the hundreds in the crowd. The Christmas parade kicked off the 2nd annual Christmas on the Square which hosted over 15,000 people throughout the entire weekend. Taylor Hicks even preformed.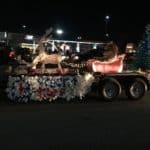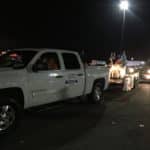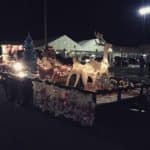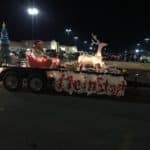 Dr. Wags hosted his own Christmas event, Cookies and Cocoa with Dr. Wags. He had so much fun seeing all the kids and those that are kids at heart. He loved seeing the joy on the kids face when they talked about Christmas.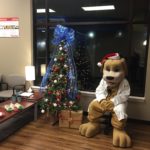 We hope you all had a wonderful holiday season.