This month Dr. Wags went back to school!
During the month of August, we have celebrated so many Back to School events and loved being able to be a part of this new time in so many children's lives. First, we had our Back Pack Giveaway! We stuffed a backpack full of all the school supplies a child grades K-5 would need, and even added a lunch bag full of goodies. Many people entered the contest, and the winner was seected at random from the participants.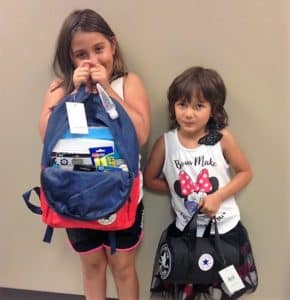 Then we were invited to a Back to School Bash hosted by Harbor Assisted Living in Opelika, AL. This was a great way for the Seniors residing there to be a part of their grandchildren's Back to School experience. The kid's and adults all had a great time and seemed to really enjoy spending the afternoon with Dr. Wags.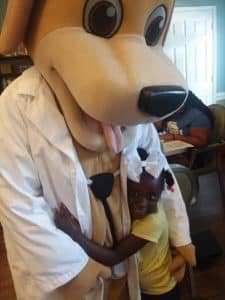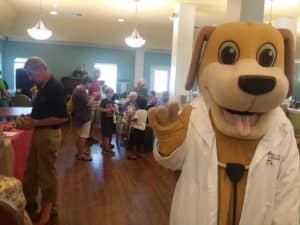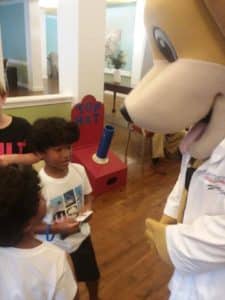 After some great fun at Harbor Assisted Living, it was time for another fun giveaway! This time we took to social media and asked you to nominate your favorite local teachers and schools. When the contest was over, we chose the top 3 nominated teachers and the most nominated school, and then we treated them to something special. The top 3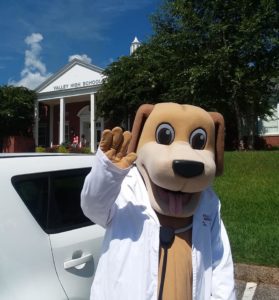 teachers nominated were: Kitty DeLoach (Band Director at Valley High School), Misty Letson (1st Grade at Fairfax Elementary), and Christy Hughey Goss (Pre-K at Fairfax Elementary). The neat thing about Christy and Misty both being top nominees is that they are actually twin sisters! After the winners were selected, we let them tell us what
they needed most, and then went shopping! We were able to stock them up on things like Staplers, Tissues, Dry erase markers, Clorox wipes, Sharpie's, and many other great items. Because these teachers were so selfless in what they asked for, and only asked for school-based things, we even threw in some neat little gifts just for them to enjoy as well.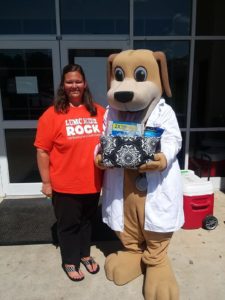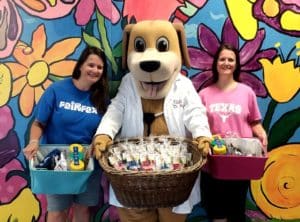 The top nominated school for our area was Fairfax Elementary! So we took 49 goodie bags, stuffed with some back to school items and some MainStreet treats and delivered them to the teachers and administration of Fairfax. This was such a neat school to visit! Everyone was getting their classrooms ready for the first day of school and there was an eagerness in the air. Colorful murals covered the hallways and even the doors were decorated with fun colors and themes. It was easy to see why this school is a local favorite!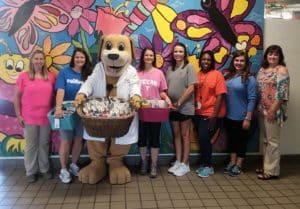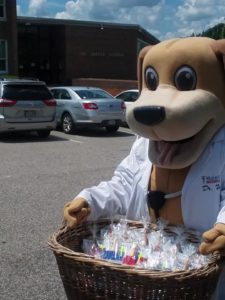 The first day of school arrived quick! So we got up bright and early and headed over to one of our local Elementary Schools to welcome the kid's back and cheer them on as they headed in for their first day.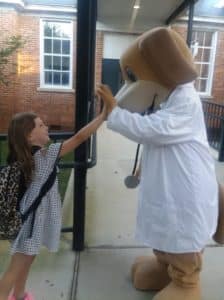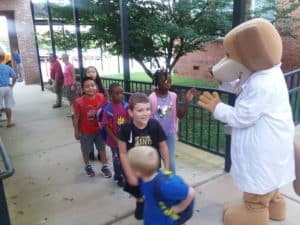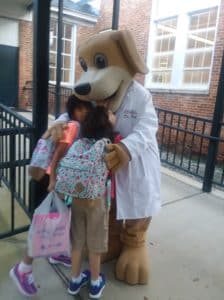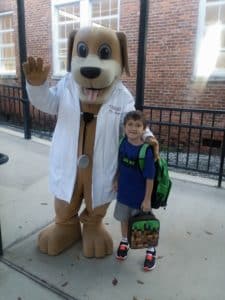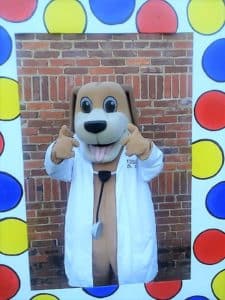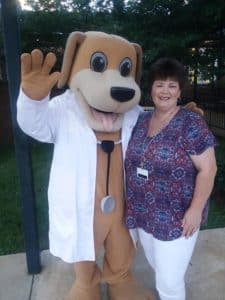 Currently, at MainStreet, we are holding a Back to School Supply Drive geared toward keeping our schools clean. We are accepting donations at all of our clinics for items such as Tissues, Disinfectant Wipes, Hand Sanitizer, Paper Towels, Disinfectant Spray, Baby Wipes, Magic Erasers, Dusters, and Hand Soap. These items will be donated directly into the hands of the teachers, to be kept in their classrooms so they can help fight off the germs on a daily basis.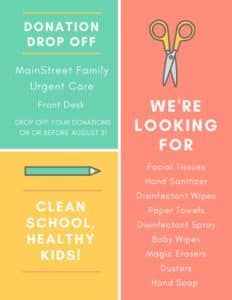 We had such a great time this Back to School season, and hope that everyone has a safe and happy school year!