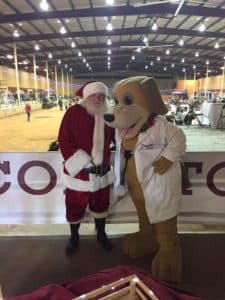 Dr. Wags loved getting into the Christmas spirit during the Small Town Christmas  in Oneonta over the weekend. This is the first year for Small Town Christmas which featured a few events rolled into just three days! The lovely, Christmas-filled weekend began with the Christmas Tree Lighting in downtown Oneonta on Friday night at the gazebo. Dr. Wags enjoyed hearing the Wallace State Singers who performed before the lighting and then he got super excited seeing the community Christmas Tree light up the night!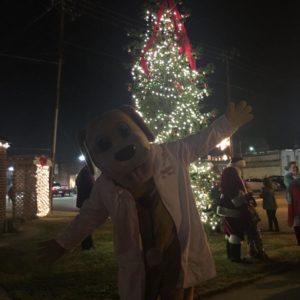 On Saturday, Dr. Wags had a super busy day! First the Blount County Christmas Parade which wound down Highway 75 and through downtown Oneonta. There were so many people on each side of the street for Dr. Wags to wave at and it was such a lovely temperature during the morning time ride! Dr. Wags was super thankful to Terry Sligh Auto for letting him ride in their lovely silver Camaro during the event! Also big thanks to Butch Hill for being the driver!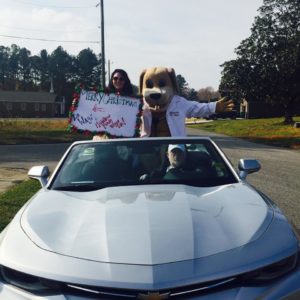 Lastly, Dr. Wags visited the Blount-Oneonta Agri-Business Center to see all of the awesome, fun activities happening including ice-skating, pictures with Santa Claus, the Christmas Tree farm and all of the pop-up shops! But his favorite memories were all of the people he got to meet and take pictures with! He definitely wanted to try his hand at ice skating but unfortunately couldn't find skates to fit his paws!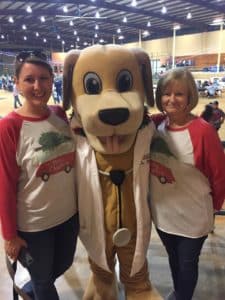 Dr. Wags and the MainStreet Family is so honored and blessed to be a part of the Blount County communities! We are thankful to all of the people who made Small Town Christmas possible including the Oneonta Business Association, the Blount-Oneonta Chamber of Commerce, and the directors of the Blount-Oneonta Agri-Business Center!
We can't wait for next year! Thank you so so so much, Oneonta!