Centre Fall Festival
On the first Saturday of October everyone gathered on Main Street in  Centre for a day full of festivities. MainStreet decided to join in on the fun! We had such a great time handing out goodies to our community. The day began off quietly, but soon took over the entire street.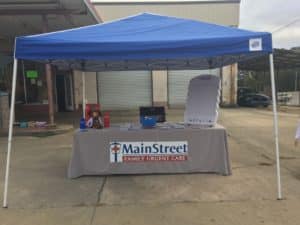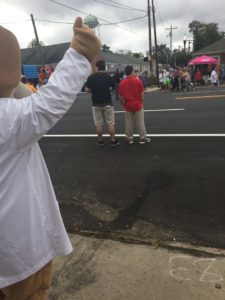 There were so many types of vendors: funnel cakes, handmade jewelry, crafts, clothing, and freebies. We enjoyed some of the vendor's merchandise as well. The day continued on with a quick one mile run for kids that attend Centre Elementary School. They each were given their own grade level run. Dr. Wags was there to cheer them on as they left the starting line.
We also had to opprotunity to have a front row seat (booth) for the parade! The parade had everything from tractors to puppies. The parade was a great way to show what all is happening in Centre. It was such a fun time to watch our community bring joy to everyone watching.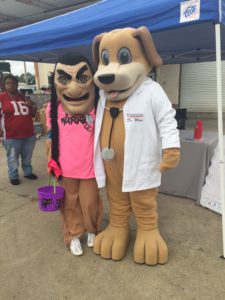 Even the Cherokee County Warriors mascot and band made apperances. Dr. Wags was thrilled to meet a fellow mascot and shared some friendly high-fives. We loved talking to all of our great community members as we played our MainStreet version of "Plinko". There were tattoos, cups, tissues, pens, and more won that day! We deffinatly left empty handed and full hearted that day. We continue to want to give back to our town to show our patients we are so thankful for their love and support.