Dr. Wags had a busy April in Oneonta! He started out the month by visiting the Wallace State – Oneonta's Terrific Tuesday that MainStreet Family Urgent Care sponsored! He met lots of students and loved roaming the halls of the Wallace State – Oneonta campus!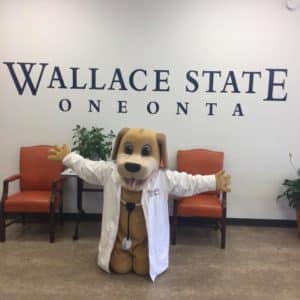 Next, Wags visited the Blount County Children's Center and the ladies over at Blount County DHR in recognition of all they do and because April is Child Abuse Awareness Month.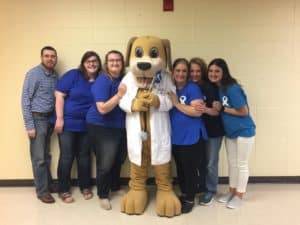 Finally, one of Dr. Wags FAVORITE annual events returned – the FURRY SCURRY 5K! MainStreet Family Urgent Care donated waters to the event that benefits the Blount County Animal Shelter and all of the loving pets who still haven't been adopted yet! He danced with the fitness instructors and mingled with all of the new dogs he got to meet!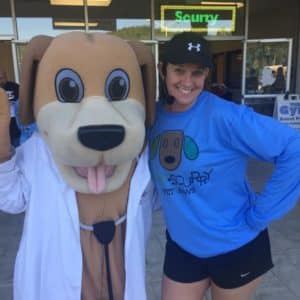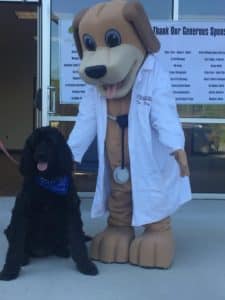 April was a great month for Wags, and he can't wait to see what May has in store! He's already prepared for Altoona Day on May 5th!
Check out our Facebook page for more of Wags adventures!
https://www.facebook.com/MainStreetFamilyCareOneonta